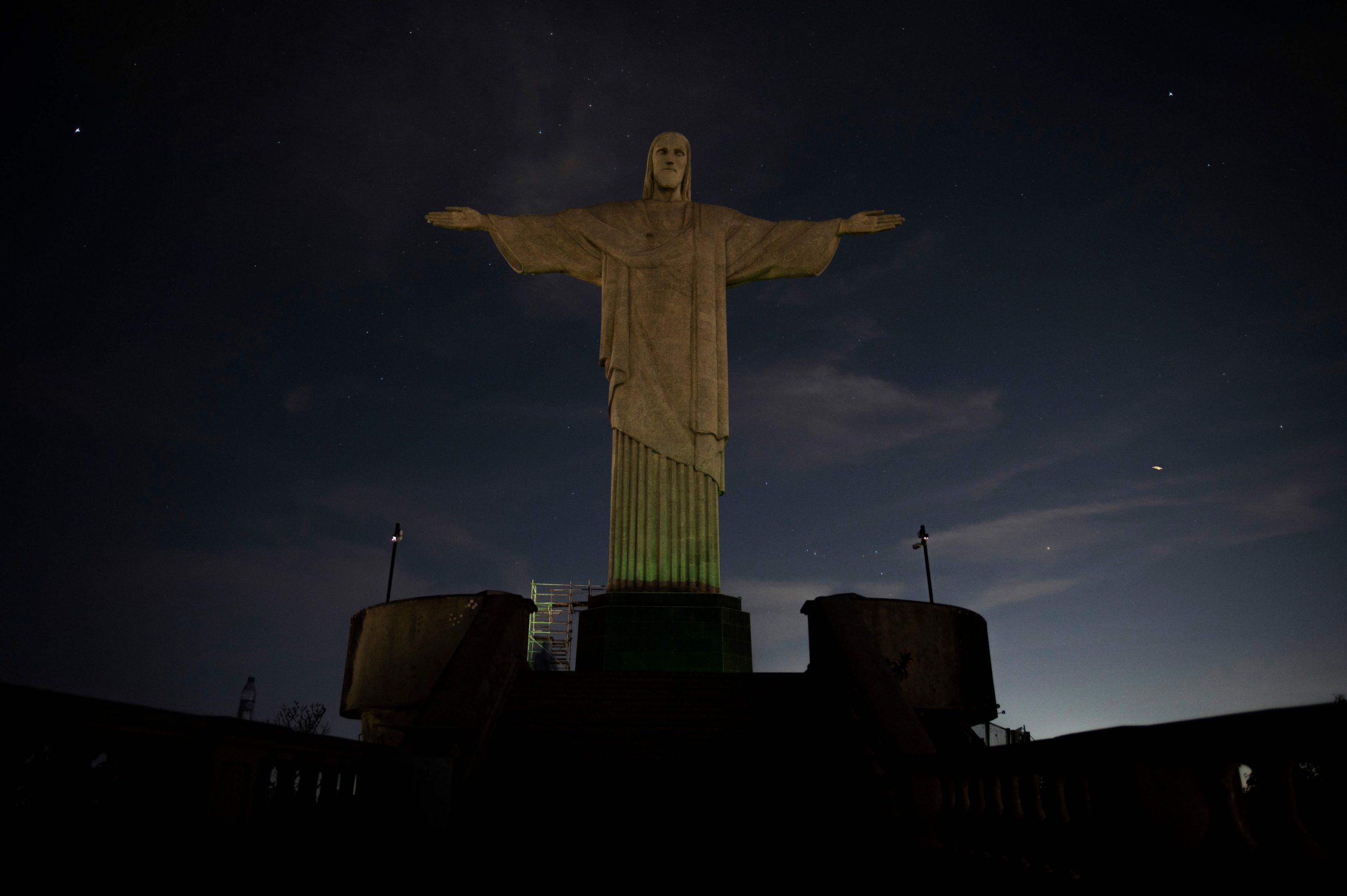 The lights at one of Brazil's most iconic sites have been turned off in a show of solidarity with a footballer who has been subjected to brutal racist abuse in Spain.
Vinicius Jr, a winger for and the , was the target of revolting chants in recent matches against and .
The 22-year-old later said in La Liga, declaring that football in Spain now 'belongs to racists'.
The repeated incidents sparked fury and condemnation across the world – particularly in Vinicius's home of Rio de Janeiro.
Yesterday evening, spotlights illuminating the city's world-famous Christ the Redeemer statue went dark for an hour in an extraordinary display of support for the footballer's battle against discrimination.
The act was carried out by the Archdiocesan Sanctuary that manages the monument, in cooperation with the Brazilian FA and the Observatory of Racial Discrimination in Football.
In a post on Instagram, the body said: 'The Christ the Redeemer Archdiocesan Sanctuary repudiates the racist attacks suffered by the Brazilian player Vinicius Junior.
'The lighting of the monument will be switched off as a symbol of the collective fight against racism and in solidarity with the player and all those who suffer prejudice around the world.'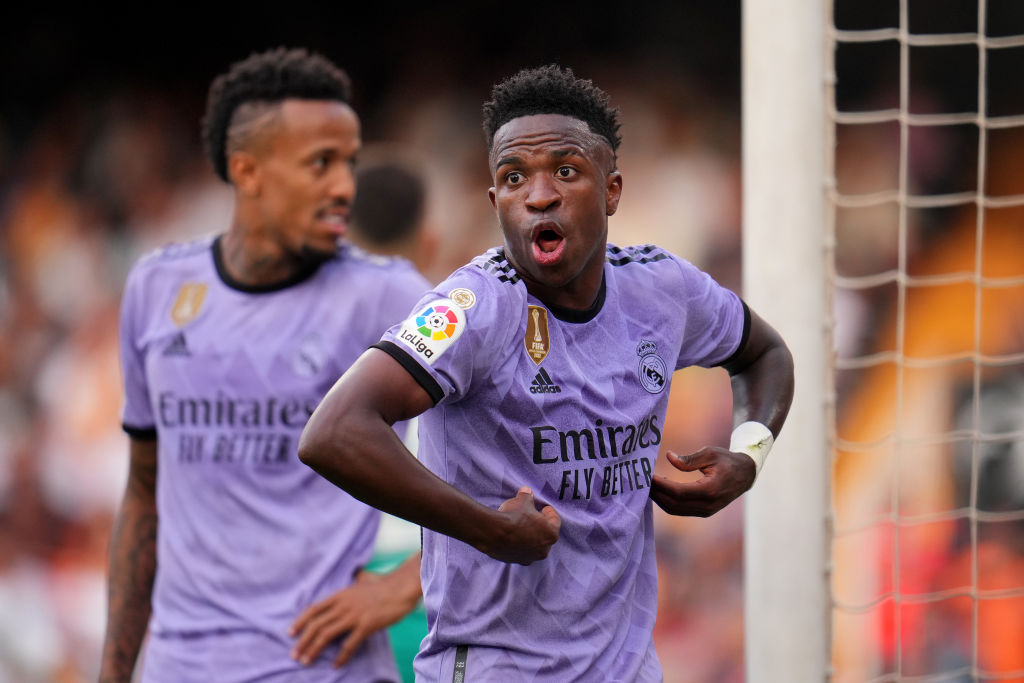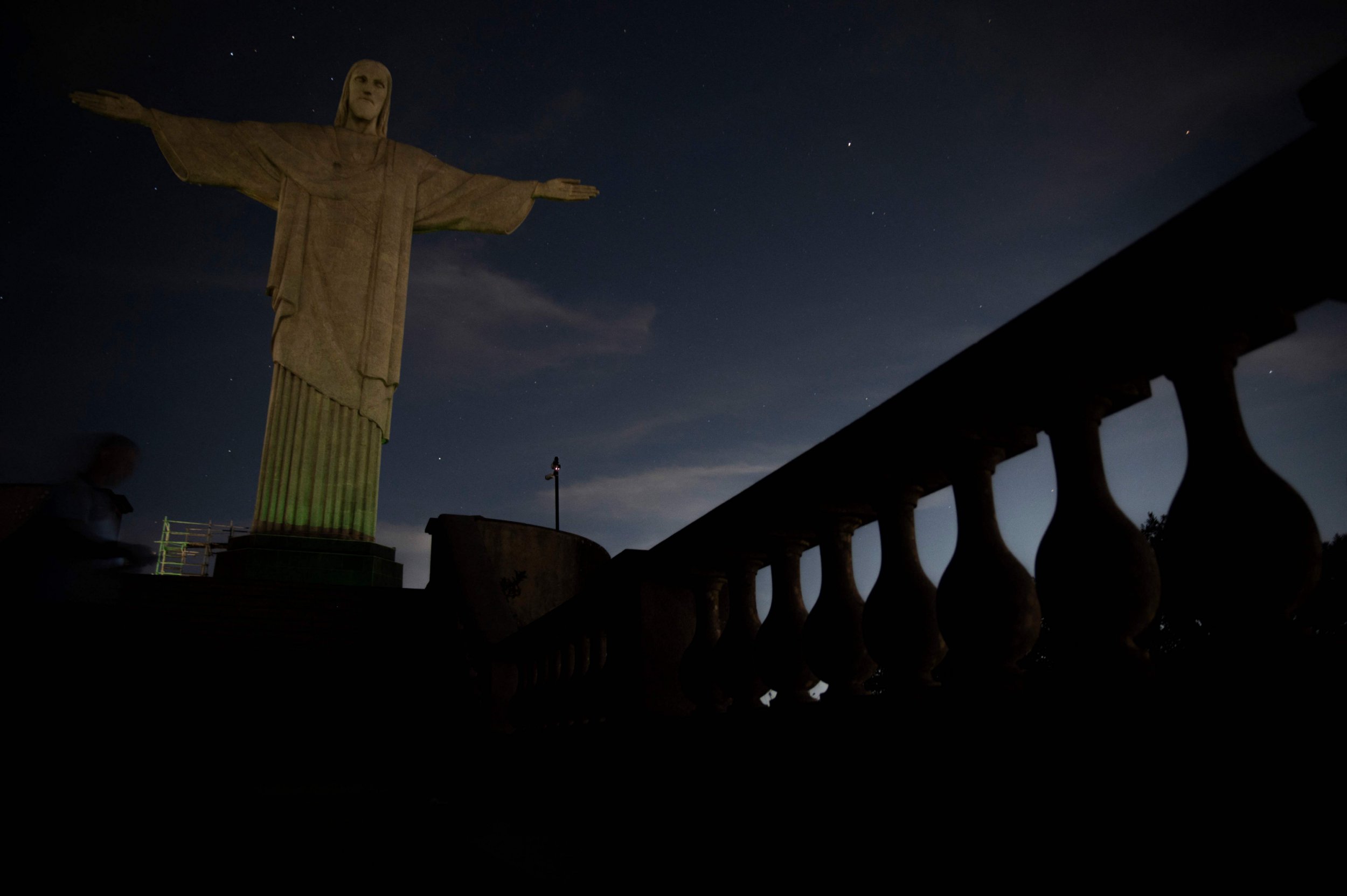 Sharing an image of the statue standing dark against the evening sky, Vinicius wrote: 'Black and imposing. Christ the Redeemer was like this just now.
'An action of solidarity that moved me. But I want, above all, to inspire and bring more light to our struggle.'
His message of defiance against racist fans has drawn messages of support from figures including Kylian Mbappe, Rio Ferdinand, Fifa president Gianni Infantino and Formula One driver Lewis Hamilton.
The Brazilian government also condemned the 'racist attacks' suffered by Vinicius in a statement yesterday, while Spanish football federation chief Luis Rubiales admitted the sport has a real problem with racism.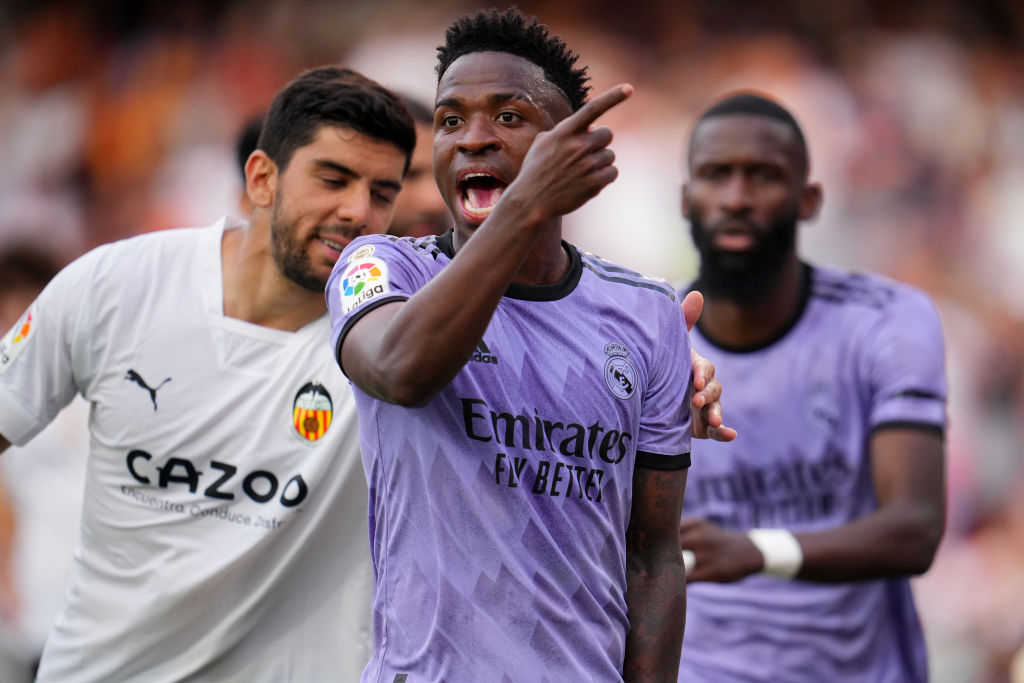 The footballer wrote in an Instagram post on Sunday: 'The championship that once belonged to Ronaldinho, Ronaldo, Cristiano and Messi today belongs to racists.
'A beautiful nation, which welcomed me and which I love, but which agreed to export the image of a racist country to the world.
'I'm sorry for the Spaniards who don't agree, but today, in Brazil, Spain is known as a country of racists.'
Real Madrid's game against Valencia on Sunday night was paused for 10 minutes as Vinicius pointed the referee towards people in the crowd who were mocking him with abusive chants.
His club later with Spanish prosecutors, saying the episodes 'represent a direct attack on the social and democratic model of coexistence of our state based on the rule of law'.
It was the 10th time an incident of alleged racism involving the star had been formally reported this season, according to La Liga.
Earlier this morning, Spain's national police that three young people had been arrested for racist conduct that took place during the match.
Get in touch with our news team by emailing us at [email protected].