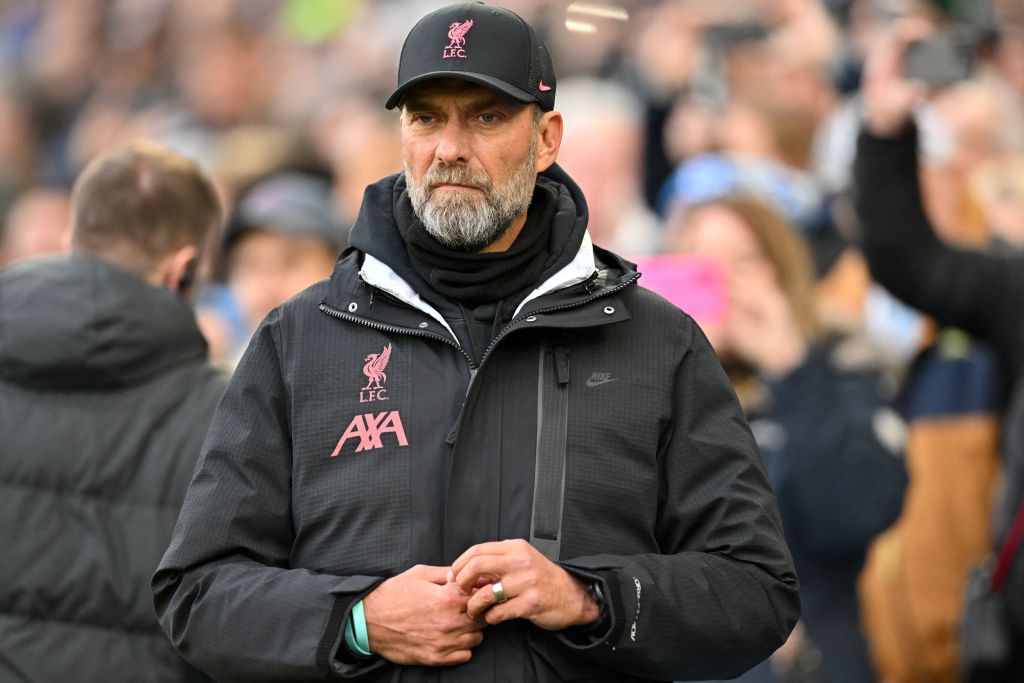 Gary Neville feels Jurgen Klopp has been 'equal to or better than ' over the seven years he has been at Liverpool and has backed the German to turn around the sticky situation the Reds find themselves in.
A 3-0 defeat at Brighton on Saturday left Liverpool ninth in the Premier League table and Klopp felt the performance was the worst since he took over in 2015.
Liverpool have been unlucky with injuries this season, but there is a feeling that their midfield needs an overhaul and the defence needs improving if they are to return to challenging for the Premier League title.
After a lengthy spell in charge already, some have questioned whether Klopp is the man to lead a resurgence, but Neville has backed the only manager to win the Premier League with the Reds, saying he has been just as good as the boss if not better.
' is not the type to shirk it at all, he is a massive character,' Neville told Sky Sports. 'I think he has put in an unbelievable managerial performance, equal to or better than in this last seven years, with what he has done at Liverpool.
'How much is it have spent now, £300million? If Jurgen Klopp can get that level of money from new owners and spends it as wisely as he has done for the last eight years, he will be empowered next season to go and transform that team. I don't think of him seeing this as the end, I think he will see it as a new beginning.
'Because of the credit he has built up, you're not going to stick the boot in. 'You are going to be critical of them as they are defending really poorly, they are too easy to play against and they are poor in midfield.
'[Mo] Salah is not is not what he was in previous seasons, Mane has gone and the others are a little rugged and raw around the edges. There are things you could argue are going against Klopp, there is no doubt.'
, .
, 
 and .